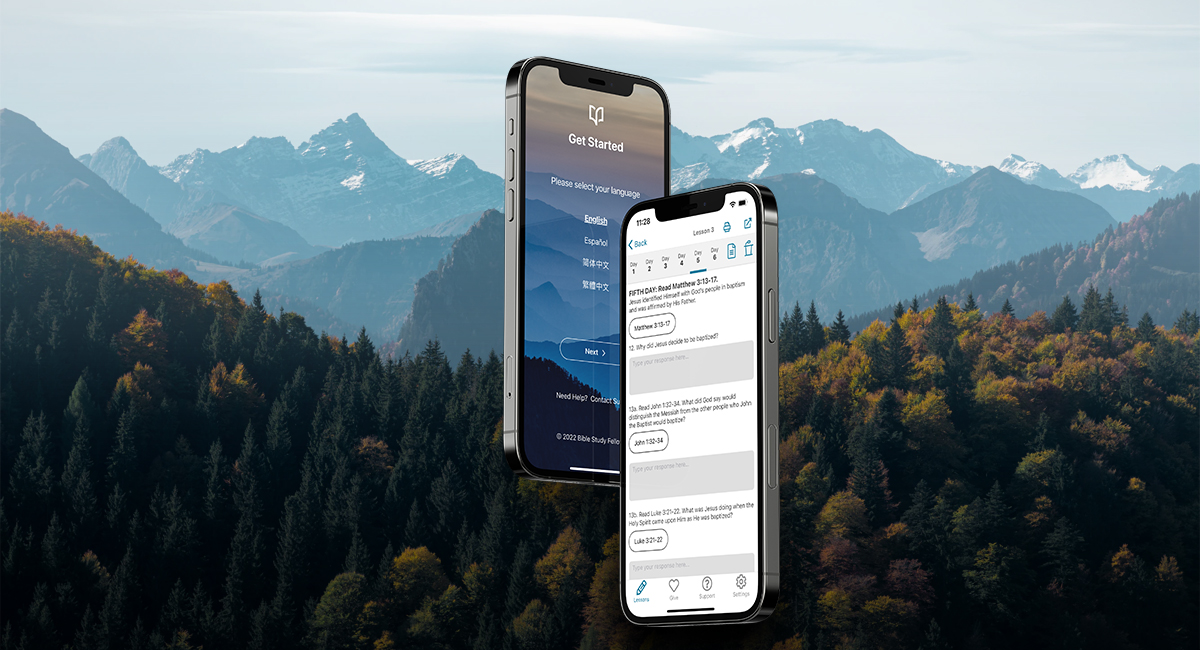 The BSF App
Daily scripture reading, lessons and questions on a phone or tablet.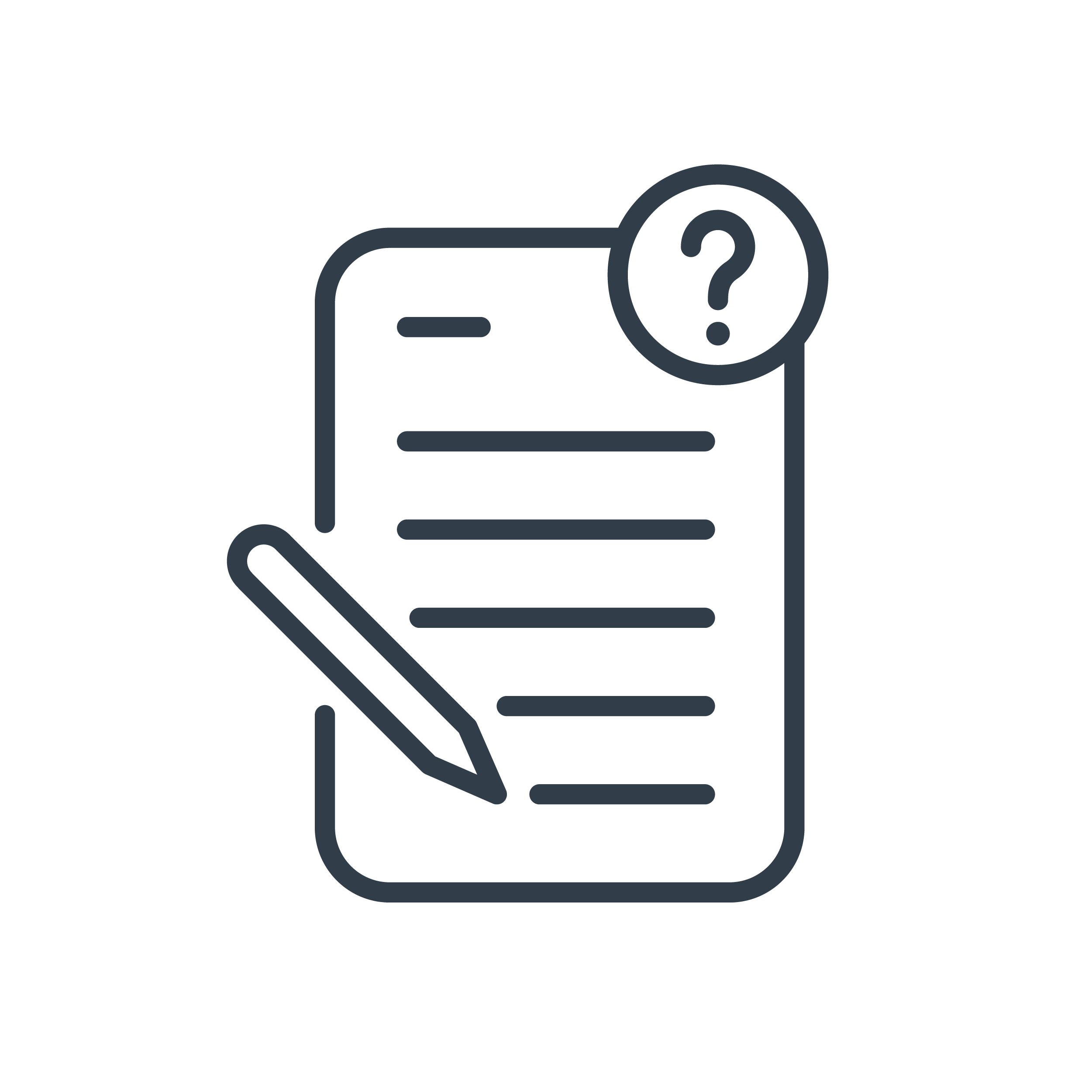 Daily Lesson Questions
Complete directly on your device.

In-App Bible
Tap to view assigned scripture as you answer lesson questions.

Access MyBSF
Get your notes, lectures and more.

Multi-Language
Choose English, Spanish, Cantonese or Mandarin.
Frequently Asked Questions
Which devices run the BSF app?
The BSF app supports iOS 10.0 or later on iPhone, iPod Touch, and iPad, as well as Android and Tablet devices running Android version 5 or later.  
For optimal performance, use the app on devices made after 2014.  
Why can't I find the BSF app on the app store?
If you cannot find the BSF app at your device's app store it may not be supported by the version of your device or not available in your region.
See above question for more information about supported devices.
What new features are included in the latest app release?
In the latest version of the BSF app, 
You will log in using your MyBSF.org credentials 
Lesson answers will synchronize across multiple devices (your information will be encrypted). 
You can listen to and download audio lesson notes through the app
You can listen to, watch, or download lecture audio/video 
Lesson notes have improved readability on smaller devices 
Question font size is now selectable  
Does the BSF app require internet access?
Internet access is required for all initial downloads of the app, as well as first-time access to the lesson, lectures, and in-app Bible. 
However, after you intially access the lesson or download a lecture, internet access is not required. This allows you to complete lessons even with poor or limited internet access. 
However, the following elements do require an internet connection:
MyBSF Access

 

BSF Online Access

BSF App Support

 

 

Lesson Updates

 

Accessing Terms and Conditions and Privacy Policy

 
Can I download Student Program lessons though the BSF app?
No, the app does not support completion of the BSF Student Program lesson at this time. However, you can access your MyBSF.org account through the app to download Student Program lessons. 
MyBSF, Notes and Lectures
How do I access MyBSF from the BSF app?
Select Support at the bottom the page, then "MyBSF." When you tap the "MyBSF" tab, your browser will open to your MyBSF account. You can then access your account as your normally would. 
Your BSF app login and MyBSF credentials are the same; no additional login is required. Keep in mind that the BSF app now includes lesson lectures and audio notes, eliminating the need to navigate to MyBSF for these services.  
Can I download materials from MyBSF?
Yes, you will be able to download materials from MyBSF.org just as you would accessing MyBSF.org from a browser.
Do I still need internet connection if I access MyBSF from the app?
Are answers automatically synced between my devices?
Yes, the app does support synching between devices. When you sign in to the BSF app on a supported device, your questions and answers will be displayed. 
Note: The previous Answer Transfer Tool is no longer required and has been removed from the app. 
Can I print my answers from the app?
You can print both answers and lesson questions from the app. Simply navigate to a lesson, then tap the print icon 
at the top right of your screen. 
Note: Questions and answers for all six days will be printed no matter which day is selected. 
How are lesson answers stored for security?
When answers are entered they are encrypted and saved in the user's account through a cloud-based service. 
Can I move my CBSF answers to the BSF app?
The app no longer supports the transfer of answers from CBSF to the BSF app.
Can I change the Bible translation and language?
Our in-app Bible utilizes the NIV translation, which all BSF materials are based on. However, you can change the translation and language of the Bible as desired by going to Settings > Bible Viewer > In-App Bible. If you would like additional options, visit Settings > Bible Viewer > Website Bible.  
Want to request a specific translation be added to a future version of the app? Submit feedback here by clicking here.
Do MyBSF and BSF Online support links require internet access?
Can I remove downloaded files?
The BSF app stores your lessons and in-app Bibles in a "downloaded cache." By removing these files, the app will automatically redownload them from our BSF support service. 
Do I need to manually check for question updates?
BSF occasionally publishes updates to lessons and translation. For example, some lesson languages are not avaliable until closer to the time a lesson will be used in class. 
The BSF app automatically checks for lesson updates daily. However, you can also manually check for updates in settings. 
What happened to the Answer Transfer Tool?
Because answers are now saved in the user's account and synch automatically between devices, there is no longer a need for this tool. 
Download the BSF App Today
Share your exprience, a feature request or idea.
Having trouble using the App or needing help?