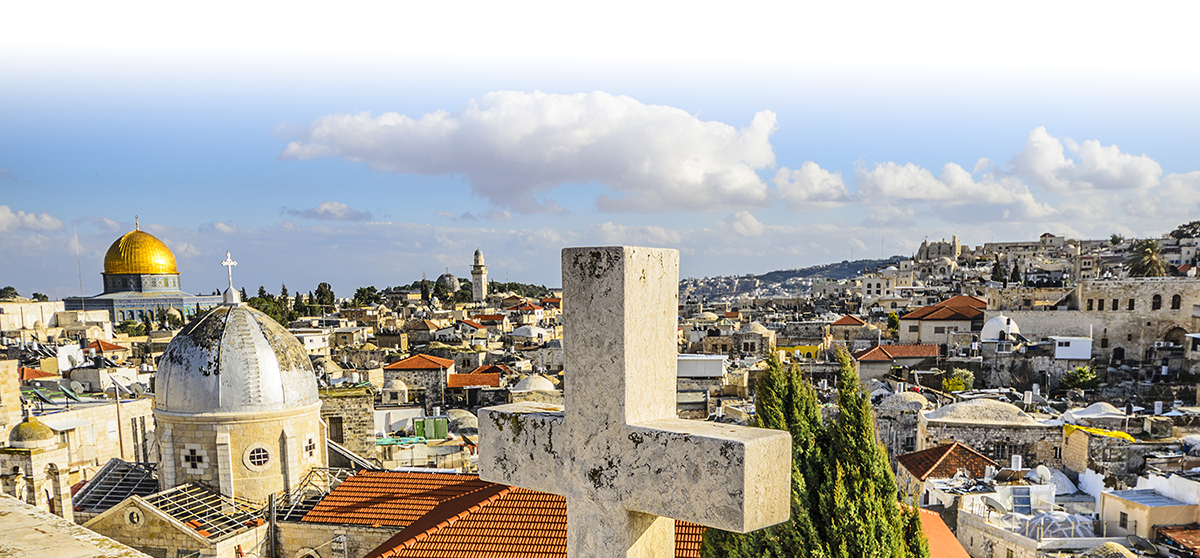 Experience Israel & The Journeys of Paul
We invite you to join us, current and former BSF class members, family and friends, 16 or older, for a trip of a lifetime. With Bible Study Fellowship, you will experience a life-transforming journey as you are immersed in the sights, culture, and breathtaking landscapes of the biblical lands!
In the outstanding lineup of tours for 2023, we have added another exciting experience – The Journeys of Paul. This 12-day trip includes a week aboard a Clipper Ship on the Aegean Sea and exploration of cities in Turkey and Greece where the apostle Paul wrote the books of Ephesians, Philippians, and 1 & 2 Corinthians.
Whichever tour you choose, the Bible will come alive in ways you never thought possible; and your daily walk, prayer life, and understanding of Scripture will be forever changed.
BSF has partnered with Morning Star Transformational Tours to provide the best travel experience. As Morning Star organizes trip details, you can enjoy world-class theological teaching and hospitality by BSF trip leaders and hosts.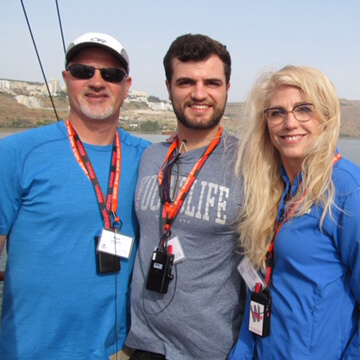 Mark, Harrison & Jennifer
Schumann
'Words can't effectively describe the life changing impact of our visit to the Holy Land; we experienced the Bible in "4D" and grew closer to God while building relationships."
"God took my high expectations for this trip and turned them into mountain top experiences each day! You will leave a part of your heart behind and take a part of Israel home with you in your heart."
"This trip is the best way to see Israel in the context of the Bible and I would highly recommend it to anyone looking to visit."
Mark and Lyn
Lim
"Israel has always been on our 'to visit list.'  It was such a pleasant surprise when our wait list for the March 2019 trip became available. This trip truly brought the bible to life. 
We went with hearts full of expectation and God was there to meet every one of them and more.  He showed us His direction as we opened our hearts to Him.

We have had the best of memories to take back with us and look forward to returning to the Holy Land again in the years to come."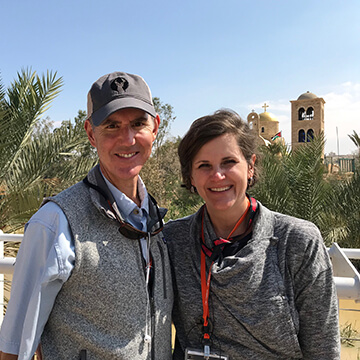 Morris and Muffin
Camp
"Visiting Israel with Bible Study Fellowship made the Bible and it's characters come alive to me. It was amazing to be in the Holy Land and have a theologian explain the significance of each location. 
We walked where Jesus literally walked and discovered places we had only read about. I have a deeper appreciation of my Bible study now that I have been there to see it with my own eyes.  One of the unexpected highlights was making new friends as we shared meals and spent time together during the tour."
For information about trip pricing, itinerary and other specifics, click the tour information buttons below.
March 24 – April 5, 2023 – WAITLIST ONLY
Dr. Mark Bailey
April 25 – May 7, 2023 – WAITLIST ONLY
Dr. Carl Laney
June 7 – June 19, 2023
Dr. John Hannah
June 20 – July 2, 2023
Dr. Jonathan Pennington
Oct. 10 – Oct. 22, 2023
Dr. Mark Strauss
Oct. 24 – Nov. 4, 2023
Dr. Garth Bolinder
2023 Journeys of Paul Tours
May 24 – June 4, 2023
Dr. John Hannah
Want to know the latest information about BSF trips?
Enter your e-mail to recieve updates from BSF travel.
Questions? Just Ask!
Phone: (972) 690-0092 
Hours: Monday – Friday, 8 AM – 5 PM
June – August Hours: Monday – Thursday, 8 AM – 5 PM, Friday 8 AM – 12 PM